Q&A: Who was Thomas J. Galbraith?
Q&A: Who was Thomas J. Galbraith?
In 1860, Thomas J. Galbraith was appointed as Indian Agent to the Lower Sioux Agency.  Prior to that, Galbraith had been  a republican member of the Minnesota State Senate and the Minnesota Territorial House of Representatives.  As agent to the Sioux or Dakota, he was charged with fulfilling treaty obligations to the Dakota and with enforcing Indian affairs code, such as regulating the traders.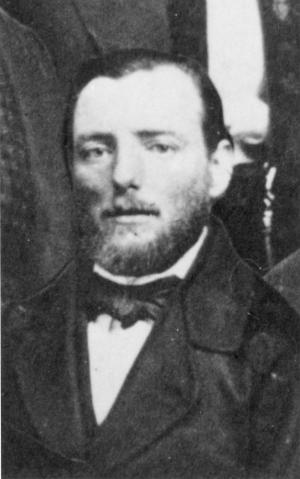 Galbraith found his task as agent to be nearly impossible leading him to write in 1861:  "A dozen years residence on the confines of the Indian country of the northwest . . .  have convinced me that if the system herewith delineated will not, if steadily adhered to, revolutionize and civilize the Indian, none concocted by man ever will."  
This belief led Galbraith to resign in the spring of 1862, but he later agreed to hold his resignation until the annuity payment had been made that year.  On August 4, violence nearly erupted when Galbraith refused to open the government storehouse for hordes of starving Dakota.  When war did break out, Galbraith was in St. Peter along with the militia group the Renville Rangers.  Galbraith went to Fort Ridgely and helped defend the fort from attack.  He also fought at and was wounded in the Battle of Birch Coulee.  Galbraith's wife and his two children were led to safety during the war by the Wahpeton leader John Other Day.
Many people blamed Thomas J. Galbraith for dissatisfaction among the Dakota that led to war.  Even the Dakota leader Little Crow accused Galbraith in letter to Colonel Sibley writing, "For what reason we have commenced this war I will tell you.  It is on account of Major Galbraith."  But Galbraith defended himself writing, "I can prove that never at any time in their history have the Sioux of the Mississippi been better supplied with provisions, clothing, implements, seeds and aids to plant than during my administration."  Following the war, two congressional investigations exonerated Galbraith from allegations that his conduct at the Agency brought on the U.S. – Dakota War.
Read Thomas Galbraith's letter defending his actions
Source:
"Thomas J. Galbraith," The US-Dakota War of 1862, http://www.usdakotawar.org/history/thomas-j-galbraith;
"Thomas J. Galbraith Defends Himself:  September 12, 1862," A Thrilling Narrative of Indian Captivity:  Dispatches from the Dakota War of 1862, http://athrillingnarrative.com/2012/08/31/thomas-j-galbraith-defends-himself-september-12-1862/
United States Office of Indian Affairs, "Northern Superintendency," Annual Report of the Commissioner of Indian Affairs for the year 1861, http://digital.library.wisc.edu/1711.dl/History.AnnRep61.