Q&A: Who was John Other Day?
Q&A: Who was John Other Day?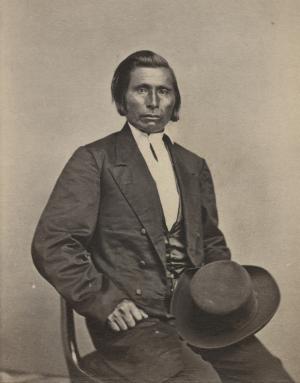 John Other Day or Ampatutokacha, also known as Good Sounding Voice, was born about 1819 near Swan Lake in present day Nicollet County.  He belonged to the band of Wahpeton Dakota living near Lac qui Parle.  As a young man he was a successful warrior.  In 1856 he joined the Hazelwood Mission and Republic, a band of Dakota who had adopted farming and Christianity.  In 1857, Other Day assisted in the rescue of Abbie Gardner, a young girl taken captive during the Spirit Lake Massacre.  He also assisted Judge Charles Flandrau in locating some of the culprits in the aftermath of the Spirit Lake Massacre.  In 1858, Other Day traveled as a delegate to Washington, D.C.  There he met his wife, Roseanne.
John Other Day is most well known for his efforts in protecting and leading to safety 62 white refugees from the Upper Agency during the U.S. – Dakota War.  While in council with the Dakota, Other Day warned them against the killing of whites.  When others decided to move toward the houses for the purposes of killing the whites, Other Day stood outside to protect them.  He then gathered them into wagons and led them over 5 days and 4 nights to the settlement of Shakopee.  He was received as a hero in St. Paul where his story was published in local newspapers.  Following the rescue, Other Day joined Sibley's army as a scout and fought alongside white soldiers at the Battle of Wood Lake.  John Other Day died in 1869 on the Sisseton Reservation in Dakota territory.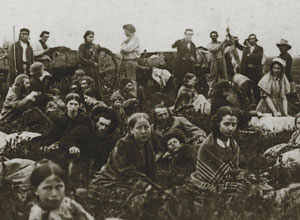 Read a "Sketch of John Other Day" by Henry H. Sibley – page 99-102
Source:
Gary Clayton Anderson and Allan R. Woolworth, eds., Through Dakota Eyes:  Narrative Accounts of the Minnesota Indian War of 1862, (St. Paul:  Minnesota Historical Society Press, 1988)