Character Biography: Thomas Williamson
Character Biography: Thomas Williamson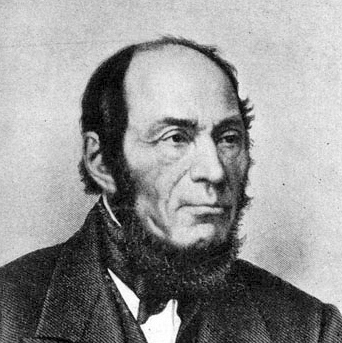 My name is Thomas Williamson.  I was born in March of 1800 in Union District, South Carolina.  My parents both worked in the church ministry.  When I was just five years old my family and I moved to Adams County, Ohio.  As a young man, I became interested in the practice of medicine.  Therefore, I studied to become a physician and, in 1824, received the degree of Doctor of Medicine from Yale University.
I became a licensed physician and from 1824 to 1833 I was a doctor in Ohio.  In 1827, I married Margaret Poage, the daughter of Col. James Poage.  We were quite happy and had three children together.  Sadly, our children, all three, had passed away at a young age.  Although tragic and sad, the death of my children sparked within me the desire to preach the gospel and to become a physician of the soul.
In 1833 I began to study theology at Lane Theological Seminary in Ohio.  Just one year later I became an ordained minister.  Shortly thereafter I traveled to Minnesota and witnessed the condition of the Dakota Indians.  I decided then that I wished to take the message of the Christian Gospel to Minnesota.  In 1835, as a member of American Board of Commissioners for Foreign Missions, my wife Margaret and I moved to Minnesota.  We arrived first to Fort Snelling.  That summer we traveled by boat to the Traverse des Sioux and then walked west 125 miles to Lac qui Parle, a Dakota settlement where about 400 Dakota Indians lived.
At Lac qui Parle, my wife and I immediately set upon establishing a mission church and school house.  We sought not only to teach the Dakota Indians the Christian message, but to educate and care for them.  My first few years were spent in learning the Dakota language.  This was exceedingly difficult because the language had until then only been spoken and never written.  But I persevered and after many years succeeded in transcribing the Christian bible into the Dakota language so that it could be read and understood by the Dakota people.
I spent many years at Lac qui Parle before moving on to Kaposia, a Dakota village near present day St. Paul.  After several years at Kaposia, I established my third and final mission at Yellow Medicine, also known as the Upper Sioux Agency, which was on the Minnesota River.  Mission work was challenging and seldom very rewarding.  Our church attendance was low and so was the attendance at the school house.  But every year our congregation was growing as more and more Dakota accepted the Christian message that I sought to teach them.  Whether or not the Dakota appreciated my teachings, I cared for them deeply and did everything I could to improve their lives.  Some accepted my teachings and began to change the way they lived by cutting their hair, tilling the soil, and speaking the English language.  But many others rejected change and refused to accept the message that I brought them.  Instead they clung tightly to their spiritual beliefs and denounced those who accepted Christianity and education.
When war broke out in August of 1862, my family and I escaped to St. Peter.  During the war I used my medical knowledge to help care for wounded war victims.  After the war, I traveled to Mankato and ministered to those Dakota that were imprisoned and sentenced to death.  Then, after the executions, I continued ministering to the Dakota that were sent to prison in Davenport, Iowa.  I was so happy, when, in February of 1863, Reverend Gideon Pond and I baptized 300 imprisoned Dakota men who wished to accept the saving message of the Gospel.
After the Dakota were exiled from Minnesota in 1863, I continued to work on their behalf.  As a matter of fact, in 1866, I convinced President Johnson to pardon all remained Dakota Indians who were still in prison.  Many of them had been wrongly accused and not given a fair trial.  I frequently traveled to the Dakota reservations and continued my work that I started so long before at Lac qui Parle.  I died on June 24, 1879, having spent forty-five years as a missionary to the Dakota Indians.
Source:  http://www.usdakotawar.org/history/thomas-williamson
Stephen R. Riggs, "In Memory of Rev. Thos. S. Williamson, M.D.," in Collections of the Minnesota Historical Society, Vol. 3, (St. Paul:  Minnesota Historical Society, 1880).