There is no shortage of resources surrounding the U.S. – Dakota War of 1862.  They range from fiction, to nonfiction, to primary and secondary sources.  Below are those sources I find most useful and intriguing.
Through Dakota Eyes:  Narrative Accounts of the Minnesota Indian War of 1862, by Gary Clayton Anderson and Alan R. Woolworth, editors.  Nonfiction, primary.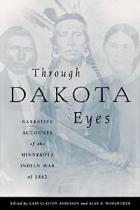 A History of Minnesota, Volume 2, by William Watts Folwell.  Nonficiton, secondary.
Over the Earth I Come:  The Great Sioux Uprising of 1862, by Duane Schultz.  Creative nonfiction, secondary.
History of the Sioux War and Massacres of 1862 and 1863, by Isaac V.D. Heard.  Nonfiction, primary and secondary.
Minnesota in the Civil and Indian Wars, 1861-1865, Volume 2, by the Minnesota Board of Commissioners.  Nonfiction, primary.
Six Weeks in the Sioux Tepees:  A Narrative of Indian Captivity, by Sarah F. Wakefield, Edited by June Namias.  Nonfiction, primary.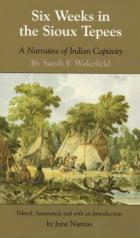 Lincoln and the Indians, by David Nichols.  Nonfiction, secondary.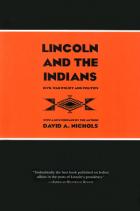 Mary and I:  Forty Years with the Sioux, by Reverend Stephen Return Riggs.  Nonfiction, primary.
For a more complete list of sources with descriptions visit: http://usdakotawar.org/resources